Slot player robs Kanawha City-based gambling venue
30-01-2013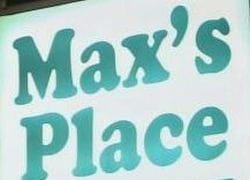 An employee at Max's Place has been robbed at knifepoint. The suspect was playing a gambling machine when he approached the female worker at the Kanawha City-based gambling parlor. According to a police spokesperson, the suspect's weight is approximately 200 pounds and he is about 6' tall.
Broken cash register
The white suspect approached the employee and he asked how the
slot machine
worked. However, he threatened to rob the employee. The armed man then took the till and threw it on the floor. He grabbed the money out of the broken cash register, after which he left the gambling parlor.
Assistance
Police investigators will use CCTV footage to gather information about the robbery. Charleston Police are appealing to members of the public for assistance in relation to the robbery. If you have information relative to this incident, please contact Charleston Police: 304-348-6480.