Slot player leaves two-year-old child in car
30-07-2013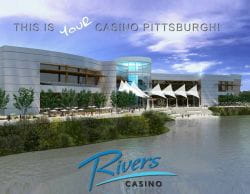 Pittsburgh Police have booked a 35-year-old man who was gambling at a casino while his young daughter was in a car. Forme Balebako loves to spin the reels of slot machines, but he has now been banned for life from the Rivers Casino. The Swissvale resident has been accused of child abuse.
Temptation of gambling
Balebako declared he only visited the gambling venue to use the toilet. However, as a gambling fan he was unable to withstand the temptation of gambling. Balebako said he intended to enjoy a walk along the Ohio River after using the casino's restroom.
Not in danger
The
gambling father
had parked the vehicle in the casino's parking lot, which was protected from the heat outside. A police spokesperson revealed that the child spent nearly twenty minutes inside the vehicle, but she was not in danger. Casino security informed the office of Children, Youth and Families about the incident.