SkyCity roulette croupier manipulated gambling sessions
21-01-2013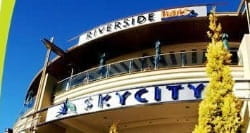 A Hamilton District Court judge has ordered an ex-casino employee to 1.5 year of home detention for manipulating roulette sessions. Bo Du teamed up with two casino gamblers to embezzle $52,000 at the SkyCity Hamilton casino. The 33-year-old woman had been working as a roulette croupier at the gambling venue for 6 years. Her two partners in crime have also been accused of fraud.
Corrupt casino croupier
Security officials detected suspicious activities at one of the roulette tables. They discovered that the 33-year-old croupier had unlawfully gained $52,000 by defrauding several gambling sessions. The corrupt
roulette
croupier also accepted $15,000 in cash from a gambler at the casino. Employees are not allowed to accept financial gifts.
Fair and safe gambling
"This recent conviction emphasizes the gravity of the crime. Casino patrons expect a fair and safe gambling environment. All employees should be aware of their responsibilities and we consider trustworthiness of paramount importance," a spokesperson for the SkyCity Hamilton stated.