Russian authorities bust illegal gambling venue
22-11-2012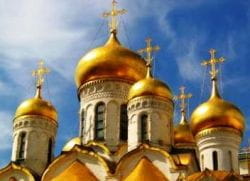 An
illegal casino
based in the center of Moscow has been raided by local authorities. The underground gambling venue had a CCTV system, and visitors needed to call the manager in order to obtain access. According to Moscow Police, the illegal casino featured gambling tables and 34 slot machines.
Illegal casino raid
Undercover agents first managed to gain access to the illegal gambling venue. Subsequently, they informed their colleagues after they had confirmed the illegality of the gambling activities. A special team then raided the premises and they confiscated all the gambling-related items. Moscow Police are trying to identify the operators of the illegal casino.
Futile exercise
In July 2009, the Russian government enacted a nationwide ban on gambling. However, four gambling areas were assigned. All other casinos were shut down, which has resulted in a flourishing underground gambling scene. Russian authorities have been struggling to bust those illegal gambling venues, which seems a futile exercise. Yesterday we reported about
two illegal gambling rings in Stamford
, Connecticut.