Prison term for cheating baccarat dealer
19-08-2012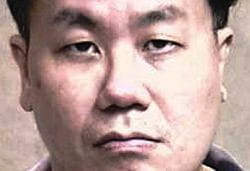 An ex-croupier has been sentenced to an eleven month jail term after he cheated at the baccarat table. Ho Kee Hwa not only paid his accomplice her winnings worth $200, but also chips with a total value of $3,000.
Cheating croupier
One of the supervisors at the Marina Bay Sands casino smelt a rat after he noticed how the woman took her winnings rather quickly from the gambling table. The supervisor examined the CCTV footage, which showed how the 42-year-old dealer paid out $3,000 in casino tokens without any valid reason. Ho Kee Hwa now has to spend 11 weeks in prison.
Slots and table games
Gamblers at the Marina Bay Sands casino in Singapore can choose from slot machines and (electronic) table games. Slots fans can spin the reels on more than 2,300 slots games, while the repertoire of table games ranges from baccarat to Singapore stud poker. The electronic table games are an exciting mix of dealer/ live games and an electronic gambling interface.