Police raid Nagoya casino for locking non-paying punters
09-06-2013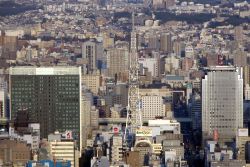 Japanese media report about two non-paying
baccarat
players who were confined. Aichi Prefectural Police have booked 7 persons in connection with locking the indebted casino players. The confined gambling duo includes a 41-year-old man and a 28-year-old woman. They owned the casino nearly 10 million, according to Japanese news reports.
Arrested suspects
Among the arrested suspects was Ryusuke Hagiwara, who is the manager of the
Japanese gambling venue
. Hagiwara has allegedly confessed everything. Besides Hagiwara, three other casino workers have been arrested.
Commercial casino
Yoshinori Katayama, the owner of the gambling venue, is facing charges for operating a commercial gambling establishment. The casino, called Milano, is based in Naka Ward. This subdivision is located in the center of the Japanese city in the region of Chūbu.