New Zealand gamblers leave their 5 children in van
23-10-2012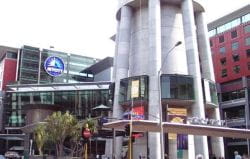 Another couple has left their children in a car while they were gambling at the Sky City casino. This time, a 29-year-old woman and her 39-year-old husband left their 5 kids in a van in the casino's parking lot. The woman has been released without conviction, while her partner has been convicted.
Disproportionate
The couple appeared in Auckland District Court and both were found guilty to one count of child abuse. Richard Slade, representing the 29-year-old woman, asked the judge to release his client, claiming that any conviction would be disproportionate. Her partner was convicted and released.
Child protection
Security officials and police officers unlocked the van after the 5 children had been inside the vehicle for 45 minutes. The incident took place back in February and the 5 children have been placed in New Zealand's child protection agency. Four months ago, we reported about a
similar incident at the Adelaide Casino
.