Nepali nationals detained for gambling
24-11-2012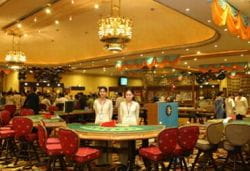 Kathmandu Metropolitan Police officers have arrested 14 Nepalese nationals during two casino raids. They seized $651.84 in cash, in addition to 84 gambling tokens at the Everest and Royal Casinos. Nepalese citizens are not authorized to wager at gambling venues.
Gambling Nepali nationals
A police spokesperson revealed that they had decided to raid the two casinos after information about gambling Nepali nationals at both venues. These are the arrested Nepalese citizens: Prem Tamang (36), Pramod Dev Poudel (52), Rajkumar Tamang (32), Rajesh Bom (24), Hari Prasad Lamichane (35), Rajan Basti (28), Madhav Nepal (35), Dhan Bahadur Gole (26), Prakash Lama (21), Ramchandra Bogati (23), Ram Bahadur Khawas (29), Prakash Shrestha (38), Shyam Kumar KC (49), and Ambika Thapa (40).
Fines and jail sentences
Gambling Act 1963 prohibits Nepalese citizens to visit gambling parlors. More specifically, Nepali nationals are not allowed to gamble at casinos or lend money to punters. Police have raided local casinos frequently, but Nepali nationals continue to gamble at casinos. Under Gambling Act 1963, arrested gamblers can be fined for their first offence. The second and third time result in jail sentences up to one year. Last week we reported about
24 arrested gamblers in India
.