Minors gambled at Caesar's Entertainment
20-07-2012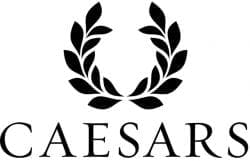 The Nevada Gaming Commission has ordered Caesar's Entertainment to pay a $100,000 fine. The giant gambling group didn't prevent under-aged visitors to gamble and drink at its casinos. Minors aged 17 – 20 accessed the gambling parlors and were able to wager and drink alcoholic beverages in the period from January 2010 and May 2012.
17-year-old gambling
Media report that visitors were able to enter the casinos although id-cards demonstrated they were under-aged. On one occasion, Harrah's Hotel & Casino enabled a 17-year-old customer to gamble at one of the tables for approximately 5 hours, while he also drank alcoholic beverages. The under-aged customer was not obliged to identify himself. Later, police officers detained the minor. Yesterday we reported about
Australian casino bouncers who also failed to do their job properly
.
Bobbi Kristina Brown caught
Under-aged gamblers who get caught in Nevada-based casinos can face up to 6 months in prison or can be fined up to $1,000. However, CCTV footage showed how Bobbi Kristina Brown was enjoying herself at a Las Vegas casino. Together with her with boyfriend Nick Gordon she was spinning the reels of several slot machines inside the gambling venue.