Man takes off clothes at casino car park
02-06-2012
A Laughlin resident reportedly showed his genitalia to employees and guests at a casino car park, after which he was arrested. All of a sudden Shawn Brooks became angry and started screaming. His relatives, who witnessed the incident, declared he must have had a blackout.
Looking for a fight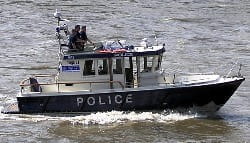 Brooks left the scene after orders from casino employees. However, he decided to return and exposed himself to hotel guests and employees. Brooks then headed to Highway 95 and began to provoke passing motorists. He declared that he wanted to start a fight.
Aggressive pervert
He fled to the Colorado River when police officials tried to arrest him. Police boats were used to locate the fleeing man. One of those boat units managed to arrest Brooks, but he continued to resist. Police officials were forced to use pepper spray in order to detain him. Brooks continued to be aggressive, while yelling and swearing. Eventually Brooks was transported to the Mohave County Jail.
Bizarre incident
It remains unclear why he decided to expose himself. There were no signs of alcohol or drug use. A blackout could be the cause, but it would definitely be a weird one. Casino security were completely surprised after Brooks pulled down his shorts. He was also extremely aggressive, which made the whole incident even more
bizarre
.