Macau concerned over release of notorious gangster
31-03-2012
Wan Kuok-Koi, better known as 'Broken Tooth Koi', will be released from prison one of these days. A local politician believes that the latest suicide cases among casino security officers are connected to the release of Wan Kuok-Koi. According to police officials, the men weren't suffering from any kind of problems which would explain their decision to take their own lives.
Reunite old gang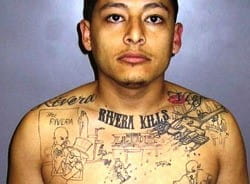 The word on the street is that Wan Kuok-Koi plans to reunite the old gang in order to retake control over Macau. Each year, approximately 28 million tourists visit the 33 casinos on the Chinese island. For that reason, there are a large number of hotels.
Second largest Triad group
Wan Kuok-Koi got his nickname after he lost one tooth during a fight. Broken Tooth Koi was the leader of the Macau division of the 14K. With approximately 20,000 members, this Hong Kong-based division is the world's second largest Triad group. The 14K mainly focuses on drug trafficking, in addition to underground
gambling
and prostitution.
Killing and bomb attacks
Macau was hit by a large number of murders and bombing attacks during Broken Tooth's control over the city's underground scene. There were 20 people killed in a war between tribes back in 1998, in addition to many bombing attacks at casinos.
Macau
-based hotels and casinos fear another period of killing and bomb attacks.