Lucky player robbed of gambling winnings
16-12-2013
There's nothing like that feeling of arriving at home after a rewarding gambling session at a casino. A 68-year-old man felt the same way, but he had a rude awakening. Two men robbed the Oklahoma resident after he arrived at the hotel where he was staying.
Anticlimax after lucky gambling night
The two suspects knew that the  68-year-old man had won money at the casino, so they decided to follow him home. One of the criminals
carried a firearm
, according to a spokesperson for the Foster City Police. The victim had enjoyed a rewarding night at the Lucky Chances Casino. He was forced to hand over valuable items, including cash, gambling tokens, his mobile and wallet.
Armed robber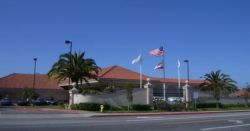 Both robbers were last seen in a white vehicle. The investigation revealed that the suspect who was armed with a firearm is a Latino or Asian man in his thirties. His weight is approximately 190 pounds and he is about 5'9" tall. The other robber is a skinny Latino or Asian man in his thirties. At this stage it's unclear if he was armed as well.
Contact the police
Foster City Police detectives investigating the
violent robbery
are appealing to the public for help in tracing the two criminals. Anyone with information about this incident is asked to contact the Foster City Police Department Detective Bureau at 650-286-3300, or their Tip Line at 650-286-3323.