Lakewood resident past-posted at Horseshoe Casino
20-06-2013
The Horseshoe Casino Cleveland fell victim to a fraud worth about $10,000. Huogn Ngo has now been charged with fraud after she allegedly cheated at the gambling tables. Local media report that 42-year-old Huogn Ngo past-posted during card games at the Horseshoe Casino.
Late betting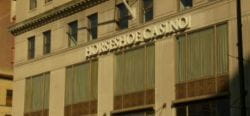 The Lakewood resident reportedly committed the fraud on various occasions. Ngo allegedly placed wagers when it was no longer allowed.
'Late betting'
is another term for the same type of cheating. "It's remarkable that she managed to cheat multiple times without getting caught. It's definitely not my cup of tea," a gambler at the casino commented.
Largest theft in history
It is the biggest
fraud
since the Cleveland-based gambling parlor officially opened its doors. A public relations coordinator at Horseshoe Casino revealed that the 42-year-old accused
stole around $10,000
thanks to past-posting. A croupier discovered the cheating woman, after which investigators reviewed CCTV footage.