Illegal gambling dens on Hawaii raided
10-03-2012
After a six month research on illegal gambling, Hawaiian police officials have arrested 13 suspects. The research was triggered by complaints from residents of Kailua-Kona and Hilo. Sergio Cabal (44) from Hilo and Aaron Hiraishi (54) of Kailua-Kona were among the arrested people. The arrests followed after a joint operation with Area II Criminal Intelligence Unit, Area II Vice Section.
Illegal slot machines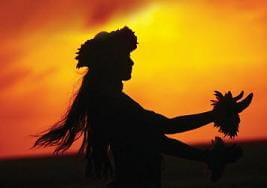 Officers seized 17 illegal slots, in addition to gambling documents and $18,207 in cash. Sergio Cabal has been identified as the owner of the Kailua-Kona-based gambling den, while Aaron Hiraishi worked at the establishment. Ten punters were gambling at the illegal casino at the time of the raid.
Report illegal gambling
Police officers also raided a gambling den in Hilo, where they found Cabal's wife. Ruth Cabal (38) has been detained for promoting gambling, possession of gambling machines and gambling documents. Police ask Hawaiians to inform them about illegal gambling activities.
Hawaiians love to gamble
Despite the gambling ban on Hawaii, the islanders manage to bet and enjoy games of chance. Tourists are also able to gamble illegally on Hawaii. In addition, the islanders love to visit Las Vegas-based casinos. Hawaii's love of gambling provides
gambling
companies huge possibilities.