High-stakes gambler passed away at Suncoast Casino
07-10-2012
A South-African man died at a Durban-based gambling venue last week. According to Suncoast Casino, Ivan Manickum behaved in a disorderly manner after he had too many alcoholic drinks. He then fell and passed away from head injuries. A few months ago, we reported about
another incident at Suncoast Casino
.
In search of answers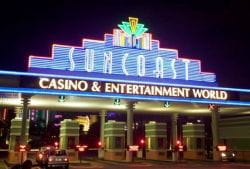 Manickum's family are in the dark and a police investigation should provide answers. "One of Ivan's best pals informed us about the tragic incident. We immediately noticed the head injuries when we saw the death body at the mortuary," Gabriel Manickum said.
Noisy but not aggressive
"It remains unclear what happened before he passed away. The casino said he was intoxicated, noisy and he fell, leaving him with severe head injuries that caused his death. Everybody knew that Ivan loved to drink and gamble. He was always a noisy person, but certainly not aggressive. We need to get to the bottom of this tragedy," his brother stated.
Gambling fan
"My brother rented an apartment in the centre of the city. The sale of the premises where he worked as a lawyer generated approximately $35,900. He used to play many hours at Suncoast Casino," Gabriel added. Casino management refused to comment on the death of Ivan Manickum.