Hendersonville Police raid home-based casino
18-06-2013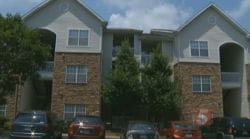 How about an apartment-based casino packed with a sports bar? Hendersonville Police detectives have busted an underground casino, which was based in a Monthaven Park Apartment. The illegal gambling parlor featured several casino-style gambling tables.
Sports bar and CCTV
Neighbors had informed the police about suspicious activities at the apartment building. Detectives raided the premises and discovered nearly thirteen gamblers enjoying poker. They also arrested the alleged manager of the underground casino. Besides
poker
, punters could order snacks and drinks, while the apartment featured an
innovative CCTV system
.
Got da Nutz poker events
Local media report that 52-year-old Jeanien Green is believed to be the operator of the
illegal gambling operation
. Green also hosts legal poker tournaments, called
'Got da Nutz'
. These poker events in Goodlettsville and Hendersonville invite players to enjoy a game of poker several nights a week. It is unknown if there is a link between the Got da Nutz tournaments and the illegal casino.