Granny operated mini-casino from her Columbia home
14-02-2013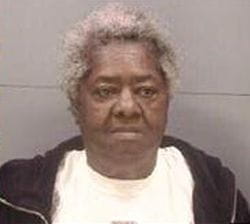 Richland County Police have raided an illegal gambling house, which was based in a Columbia home. What's new, you might say. What makes this case noteworthy is the fact that the mini-casino was operated by a 73-year-old woman. Police officers seized about $6,700 in cash, in addition to cannabis.
Marijuana and firearm
Betty Graham operated the mini-casino from her home based in Columbia. According to local media, the
illegal gambling operation
featured seven slot machines. Richland County Police seized a firearm from Graham's home, in addition to financial records of the illegal gambling operation.
Several charges after police raid
Richland County Police detained the Columbia resident and she now faces charges for running a gambling parlor and possession of marijuana. Graham has also been charged with possessing and operating gambling machines. The 73-year-old Betty Graham is being held at the Alvin S. Glenn Detention Center.