Granny banned from casino after false accusations
17-10-2013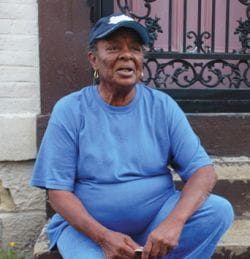 73-year-old Gwendolyn Devereaux was a regular visitor to the Rivers Casino in Pittsburgh. She loved to spin the reels of the
slot machines
, while Devereaux also enjoyed the buffet. However, Devereaux can't visit her favorite casino anymore as she has been banned from the gambling parlor.
Hard to believe                            
"Security officers claim that I was
involved in a fight
, after which I was banned. At first, my friends thought I was joking. They were surprised when I showed them several official documents," the 73-year-old granny told.
Bitch
Devereaux was on her way to the exit when she saw a friend who was also involved in the Primary Election campaign. They started talking when suddenly another woman insulted her. Devereaux responded, after which the woman informed a security officer about Devereaux's reaction. "
Nobody calls me a bitch
so I had every reason to react," the grandmother of nine commented.
Apology in order
"I want to talk to the manager and explain him how I felt when the woman insulted me. They definitely owe me an apology. No one deserves to be treated like that. The ban is not only ridiculous but also unfair," Devereaux noted. The general manager at the
Rivers Casino
promised to investigate the matter.