Giant gambling parlor raided in St. Petersburg
08-06-2013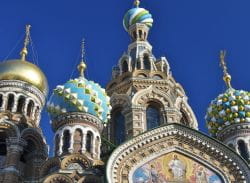 The St. Petersburg Police Department has shut down an illegal gambling establishment. Russian media report that the 4,000 m2 casino offered punters an extensive gambling repertoire. The illegal gambling parlor generated nearly
$1 million per month
.
55 slot machines
A spokesperson for the St. Petersburg Police Department revealed that the
underground casino
offered 55 slot machines. Gamblers could also choose from 14 card tables, in addition to a roulette table. Police officers seized multiple gambling items, including betting tokens.
Instruction sheets
The illegal casino featured various areas that operated independently. There was a poker area, casino zone, and several areas packed with
slot machines
. In addition, the walls of each area contained hidden pockets to store the gambling items in the event of a raid. There were even
instruction sheets
available for employees, telling them how to act in case of a police bust.