Gambling mother averts jail sentence
07-06-2013
A 40-year-old mother has been found guilty of child abuse after she abandoned her daughter while she was gambling. She could have been sentenced to prison but she faces
200 hours of unpaid community
service. The mother declared that she wasn't aware of her gambling problem.
Climbed out of crib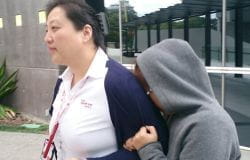 The incident took place at a suburb of Brisbane in December 2012. The
gambling parent
had abandoned her daughter at her apartment. Neighbors heard the baby crying for many hours and decided to inform the police. The child was unharmed although she had climbed out her crib. Out of precautionary considerations she was treated at a nearby hospital.
Gambling problem after move
According to a police spokesperson, the Brisbane resident was
agitated
when she wasn't allowed to see her child. The Chinese woman moved to Australia in 2008, after which she developed a gambling problem. However, she joined the Salvation Army in an attempt to improve her life. Brisbane media report that social services took care of the two-year-old child for 14 days.