Gambling father leaves his babies in casino parking lot
14-01-2014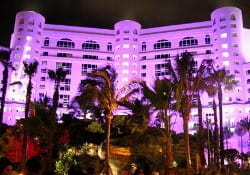 A father of two children has been detained after he was gambling at a casino while his children were left behind in a car. The incident happened at the parking lot of a Hollywood-based casino. Anthony Keith Wells
left his two babies in a pickup truck
while he was enjoying a gambling session.
One hour unattended in car
The 47-year-old Miami resident has been charged with
child neglect without great harm
, Seminole Police said in a news release. The 3-month-old baby and 19-month-old child spent approximately one hour alone in the pickup truck. Casino security officers discovered the two children as they were screaming.
Lucky dad
Wells claimed he had visited the Seminole Hard Rock Hotel & Casino to buy some food and drinks. Both infants were taken into care by a child support agency, while their father is being held in lieu of $2,000 at a county jail. Judge Broward Judge John Hurley told Wells that his
kids could have been kidnapped.