Gambling at Japanese casinos may become legal
25-04-2013
About 100 Japanese lawmakers support advocates of legalized casino gambling in Japan. Among those politicians is a member of the governing Liberal Democratic Party (LDP). Despite the illegal status of casino gambling, there are millions of gamblers in Japan. The Japanese version of pinball, Pachinko, rakes in an annual revenue of about $200 billion, which is comparable with Toyota Motor's revenue.
Value of $10 billion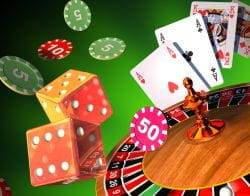 Legalizing casino gambling would increase tax revenues, which would be helpful considering Japan's decreasing funds. Market watchers believe that legalizing two major gambling complexes would
value $10 billion
or more. In comparison,
Las Vegas
' gambling market was worth $6.2 billion last year.
Gaining political support
Japanese media report that the advocates of legalizing casino gambling plan to present a promotional bill in the third quarter of this year. Subsequently, casino
gambling legislation
could be passed in the following 24 months.
Political support
Nevertheless, it will be hard for the pro-casino group to gain sufficient political support. Last year, a gambling bill that was submitted to generate funds after the devastating disaster failed to get enough support.