Gambling addict embezzled $1 million from healthcare company
03-12-2013
Meet Janice Nieman, who used to work at Wheaton Franciscan Healthcare. She has made a nuisance of herself after cheating her bosses out of
more than $1 million
to feed her gambling addiction. Nieman was employed at the payroll department, which enabled her to cheat with paychecks.
Embezzlement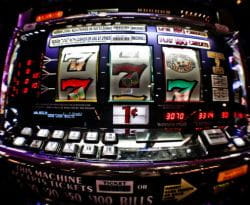 According to the criminal complaint against her, Nieman created fake paychecks and cashed the money herself. She used most of the stolen cash to enjoy gambling sessions at the Potawatomi Bingo Casino. The criminal complaint states she gambled away almost $500,000 on
slot games
.
Problem gambler remorseful
Lawyer Steve Kohn represents Nieman's legal interests. Kohn confirmed that his client suffered from a
compulsive gambling addiction
. "She expressed regret for her actions, but she cannot undo what has happened. My client has cooperated fully with investigators to assist them in resolving this matter," Kohn noted.
Casino cooperation
A spokesperson for the Potawatomi Bingo Casino confirmed their participation in the investigation. He underlined that they offer programs to players with a gambling problem. Additionally, the Milwaukee-based gambling venue was not aware of the fact that she had embezzled the money. Nieman has to appear in court later this month.