Gambler falsely claims kidnap
19-09-2012
San Joaquin County Sheriff's Department has revealed a remarkable story. Juan Darwin Martinez falsely claimed that he had been robbed, while he actually had been playing poker. The 25-year-old San Jose resident told police and his partner that he had been kidnapped.
Dumped at a depot
Martinez falsely claimed that the robbers took approximately $1,500 in cash, in addition to his unclaimed paychecks. They then reportedly dumped him at a San Joaquin County-based depot. However, they didn't take his mobile phone and he recovered his car.
Gambling until the break of dawn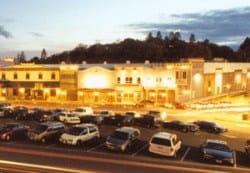 Deputies questioned Martinez about the alleged kidnap and paid a visit to the Jackson Ranchería Casino Resort. CCTV footage from the gambling parlor showed the 25-year-old man who was wearing the same outfit as during the hearing. Martinez was gambling until the early hours of the morning.
Lying gambler
Martinez initially claimed he had not visited the gambling parlor lately. Afterwards he admitted to have gambled at the casino, claiming he was robbed by a pickpocket. Deputies detained the 25-year-old man for filing a false police report.
Game rules section
BestOnlineCasino.com's game rules section offers you a wealth of information on popular casino games. This section provides the rules of poker, roulette, slots, craps, and many more casino games.
There's also a comprehensive Texas hold'em section
, which features all information on this popular poker variation.