Gambler detained at casino for possession of drugs
14-06-2013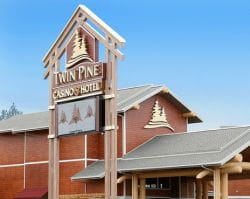 A casino patron from Clearlake, Lake County, California has been arrested for alleged possession of crystal meth. Martin Guzman Pantoja was detained at the Twin Pines Casino. The accused reportedly
behaved suspiciously
at the car park of the Middletown-based gambling venue.
Street value of €500
Detectives carried out a narcotics investigation, which found methamphetamine intoxication. Additionally, Lake County Sheriff's detectives seized five grams of crystal meth from the Clearlake resident. The value of the
seized drugs
has been estimated at around
$500
. The 49-year-old suspect was bailed for $25,000 at the Hill Road Correctional Facility.
525 slots, 16 gambling tables
The Twin Pine Casino offers nearly 525 slot machines, in addition to 16 gambling tables. Gamblers can choose from one
blackjack
table and four poker tables. The Middletown gambling establishment features a lounge bar, restaurant, and food court. Additionally, there are 60 hotel rooms.