Cheating gamblers sentenced to probation
12-03-2013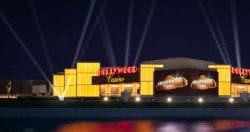 A gambling duo have been sentenced, and are now facing a probation term. Westley Wolfingbarger and Ming Wu cheated while gambling at the Hollywood Casino Columbus. Wolfingbarger from Pleasantville has been sentenced to a 18-months' probation term. Additionally, the Pleasantville resident has been ordered to pay damages worth $2,600. Wolfingbarger has been punished for past-posting at the poker table in late 2012.
Baccarat cheater
Wu faces a 24-months' probation after he had past-posted while playing baccarat at the Hollywood Casino Columbus. The 45-year-old North Side resident was caught cheating on October 16. According to Franklin County Prosecutor Ron O'Brien, more cheaters will be convicted. The Hollywood Casino Columbus opened its doors to the public on October 8. This gambling parlor offers over 2,500
slot machines
, in addition to table games and live poker.