Celebrities with a gambling problem: Gladys Knight
23-11-2013
Many famous people love to gamble and their wealth enables them to bet a lot of money. Not only male stars gamble, their female peers also enjoy poker,
sports betting
and casino gambling. Gladys Knight is the first celebrity to kick off this new topic at BestOnlineCasino.com.
Baccarat addiction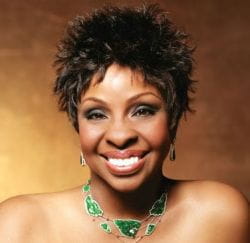 American singer-songwriter Gladys Knight started gambling when she lived in Las Vegas and Reno. Actually, she wasn't much of a gambler but the casinos in Nevada dragged her into the scene. Knight became addicted to baccarat and she could easily bet
$45,000 per session
.
Casino family
"I considered the casino croupiers and pit manager as my best friends. Things got out of hand as I felt too comfortable at the
baccarat
table. At some point I gambled while I actually had no money, with huge gambling debts as a result," Knight commented.
Good name ruined
"I felt terrible as my gambling problem also affected my family. More and more people starting talking about my addiction. You might say that it ruined my reputation. My life became a mess as I spent way too much time at casinos. It had become an
out-of-control gambling habit
," she added.