Casino scammer sentenced to six-month probation
08-02-2013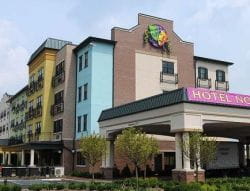 A Kanawha Circuit Court judge has sentenced Robert Plante to a six-month jail term, wholly suspended. The 29-year-old Ashland resident has been found guilty of cheating at a Charleston-based gambling resort. Plante is also scheduled to serve 50 hours of community service.
Past posting at blackjack table
The 29-year-old scammer could have been sentenced to five years in jail for violating table game rules. Plante was caught red-handed at one of the
blackjack
tables inside the Mardi Gras Casino. The casino's security camera was able to record how the scammer
past posted
. Plante made bets after the cards were dealt.
Casino ban for life
According to court documents, Plante gained approximately $50 per cheat. Casino security noticed how the 29-year-old man past posted at one of the gambling table. They decided to end the gambling session after he past posted on multiple occasions. Plante has been banned from the Mardi Gras Casino for life. He will complete the community service at a local clinic.