Canadian pastor used church funds to gamble
21-01-2014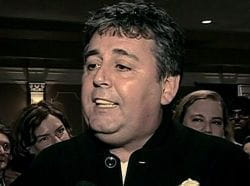 You wouldn't expect to see a priest enjoying a gambling session at a casino. Pastor Joseph LeClair however, was a regular customer at Casino Lac Leamy in Gatineau, Canada. The Catholic priest lost control over his gambling habit, and he even embezzled church money. LeClair
stole $130,000 from the Church of the Blessed Sacrament
from 2006 to 2011.
Church fraud
Three years ago, LeClair resigned after Canadian media unveiled his casino addiction. He was indicted for
stealing $5,000 in church funds
, which he now has been found guilty of. LeClair is scheduled to appear at the sentencing hearing today.
Unconditional support
A group of members of the Church of the Blessed Sacrament attended the hearing to support their
gambling-addicted priest
. One parishioner was even crying in court. The Ottawa Archdiocese reconfirmed their support to LeClair. "After the guilty plea it's time to leave the past behind. We are convinced that Fr. LeClair is strongly motivated to regain trust of all the people he disappointed," read a statement from the Ottawa Archdiocese.