Burglar uses stolen bank card to enjoy gambling spree
19-09-2013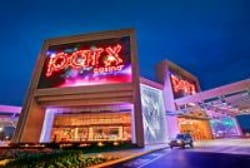 How about a female burglar who even stole her neighbor's ATM card to enjoy a gambling spree? Meet Laura Abbasi, a 44-year-old woman from Bensalem who has been found guilty of several burglary charges. She has been sentenced to jail after she was caught during a burglary last month.
Valuable items worth $10,000
Abbasi stole valuable items, including
bank cards, computers and jewelry
from several premises in Bensalem. Police believe that she broke into at least two homes in the last 30 days. On one occasion, she managed to steal valuable items worth about $10,000 from a nearby apartment.
Abuse of knowledge
The 44-year-old burglar appears to be a gambling fan as she used a stolen ATM card at a local gambling venue. According to a police report, her neighbor was shocked when he checked his bank statement. The victim discovered
ATM withdrawals
worth almost $1,000 at Parx Casino. Abbasi was able to withdraw the cash because she knew the PIN numbers. A few weeks earlier, her neighbor had asked her to withdraw cash as he was unable to leave his home due to an injury.