Bermuda looks to casinos to boost winter tourism
25-05-2012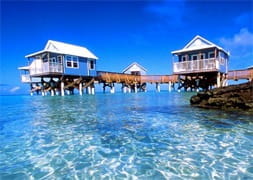 Bermuda's Tourism Board believes legalizing casino gambling on the island could boost visitors numbers during the winter, and is to compile a report proving this.
Report commissioned
Bermuda's Tourism Board has long been a supporter of legalizing casino gambling on the island. It believes that not only will it boost visitor numbers, especially during the winter, it will also attract investment from hotel and casino companies.
To this end, the board has announced it will compile a report investigating the potential benefits legalized casino gambling could bring to the tiny Atlantic island state.
All ashore for casino gambling
Legalizing casino gambling could certainly be a popular move with gamblers. Bermuda is already a popular destination for those on
casino cruises
, although local laws mean that onboard casinos must be closed when the ships are docked.
Likewise, hotels and casino companies have proven themselves willing to invest heavily in new casino resort projects in recent times – all of which could represent a significant boost for the local economy, were it to come to fruition.