Asian students gamble away their money at SkyCity casino
02-09-2013
An increasing number of foreign students in Auckland can't resist the gambling temptation. A select committee revealed that SkyCity's pokies are a threat for Asian students, who even turn to loan sharks. SkyCity will offer 230 additional gambling machines if the New Zealand International Convention Centre Bill becomes a law.
Destroyed dreams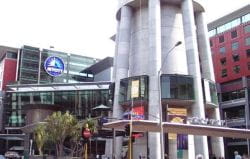 "There have been many Asian youngsters who decide to study in New Zealand in order to chase their dreams. However, they get a
rude awakening
after blowing away their money on gambling machines," a spokesperson for the Asian Family Services commented.
Gambling away college money
The Auckland-based casino is a major threat as it's open around the clock. There are reports on patrons who gamble various days in a row at  SkyCity. The Asian Family Services has seen many Chinese youngsters who blew all their money for university courses on pokie machines.
Indebted students
are forced to borrow money to pay for college and are an easy prey for loan sharks.