History of Bingo
Bingo is one of the world's oldest games. In this guide, you'll find a comprehensive overview of this much-loved game's rich history, covering the following areas:
Bingo's Roman origins
Bingo in Italy (Sixteenth Century)
Bingo expands into Europe (Seventeenth Century)
Bingo in the USA (Twentieth Century)
The evolution of Bingo through history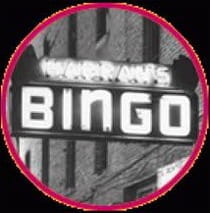 Bingo is regarded as a game with many social benefits. There is no limit to the number of players that can play at once, and it is synonymous with spending an enjoyable moment while playing in the company of other people. Though its precise origins are shrouded in mystery, it is most certainly a very ancient game that has been in existence in one form or another for many centuries.
Roman origins
It is easily possible that the Romans may have enjoyed a game similar to modern bingo when they weren't busy racing chariots. Although history shows us that bingo – in its modern form, at least – first originated in Italy during the Sixteenth Century.
Bingo in Italy
Modern bingo evolved from the Italian game 'lo giuco de lotto', which later simply became known as 'beano'. The game was mostly played in villages and marketplaces across Italy. In terms of rules, structure and workings, beano is very similar to modern bingo.
Expansion into the rest of Europe, and beyond
Bingo as we know it today was developed in France during the Seventeenth Century. It was a game played by the upper classes and aristocrats. In Germany it also enjoyed considerable popularity. The game was also promoted in Mexico, where the winnings went towards financing the Church.
Bingo in the United States
The game of bingo was finally perfected in 1929 in New York. Toy salesman Edwin S. Lowe is the man credited with perfecting the formula. It's also at this time that the name 'bingo' was used for the game.
The tweaked formula was the result of a collaboration between Lowe and Dr. Carl Leffler, a Professor of Mathematics at Columbia University. Dr Leffler created more than 6,000 bingo grids, based on his extensive knowledge of probability and statistics. Legend has it that this took its toll on Leffler, driving him to the brink of insanity.
How bingo has developed since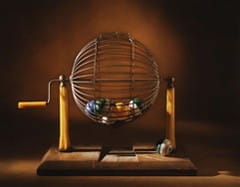 It might not have the profile of such casino games as roulette, poker or blackjack, but bingo is still proving to be a success online. Utilizing the ever-improving interactive technologies the internet offers, bingo operators are able to bring the social experience bingo is renowned for into players' living room.
It is important to point out that bingo is not a casino game as such, but a game in its own right. For this reason, bingo is offered on separate specialized and dedicated websites.
Modern bingo
In the modern game of bingo, players are equipped with one or several bingo cards with a certain amount of numbers (15 numbers for the 90-ball bingo game; 24 numbers for the 75-ball variant). The players then pencil out the numbers on their cards as they are called out by the bingo caller, who draws them at random. The main novelty of modern bingo is that more and more players are now playing bingo online rather than in traditional bingo halls.